Jarama history
By the end of the '60s and due to a lack of success with Islero (only 225 units were produced within 2 years, that was a nice shoot indeed), Ferrucio Lamborghini thought it was time to present a successor to Islero and a better car. A new 2+2 model, more conventional rather than outrageous and extravagant style. A GT car with a classic mould, a direct descendant of the Lamborghini heritage.
Living in the shade of the most glamorous Miura and Countach, Jarama is the "last" front engine V12 Grand Tourism being launched by factory at Geneva since March 1970 (I'm not considering the LM as a GT). In tradition of bullfighting, Ferrucio named it Jarama, from a district in north of Madrid - Spain, well known for its breeding fighting bulls. Coincidence, it was also the same name of the popular Spanish racing track but this eventual confusion wasn't taken into consideration by Ferrucio.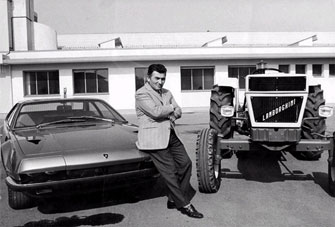 In 1967, Ferrucio was less motivated by running his car factory, he offered to manage Automobili Lamborghini SpA to Paolo Stanzani (who was working on engine development to meet new US regulations). In the meantime, Chief engineer Giampaolo Dallara left the factory because he always wished to be involved in Racing and joined De Tomaso F1 program, but probably also due to Stanzani's nomination. Did Dallara not accept his assistant - Stanzani to become his "Boss" ? Therefore, Paolo Stanzani was in charge of the technical development of Jarama.
At Turin show in 1969, Bertone was presenting a new prototype based on a Fiat 128 and called "Shopping". The same year, Gandini (member of Bertone's team) had design a new model, ready in his file for the first car manufacturer to show itself. It was reported that Gandini was waiting for Lamborghini to entrust him with the goal of doing a new model. But, Iso Rivolta was quicker and hired Gandini's service to design a new model : "Lele". Produced at 317 units, "Lele" had a short life too, from 1969 to 1974.
Having already design Miura and Espada, the pair of designers "Bertone & Gandini" was finally in charge of its third Lamborghini project.
Bertone 's original design was this time much more achieved, with many modifications differing from the "Lele". Jarama had an aggressive & compact profile, front angular lines are softened by the rounded leading edge compared to "Lele". The rear three-quarter of the body had a specific angular shape – trapezoidal as claimed by many journalists. A small lip spoiler at the rear edge of roof added a symbolic touch of aerodynamic. Due to its wide glazed area, Jarama allowed an excellent visibility all around. To feed fresh air to interior two NACA air ducts were fitted on front hood. In order to keep the hood line as lower as possible and to avoid a decrease in performances during night driving like on Islero (with its retractable headlights), the headlights were covered by small lids (Bertone did this already on the Alfa Romeo Montreal). Switched on they retracted downwards, under the lights. The front fender lateral air vents appeared on the GTS model, but many recorded 400 GT already have this upgrade. Were they already fitted at factory or later ?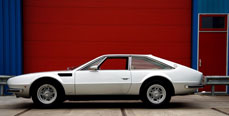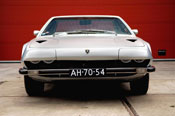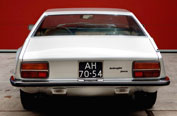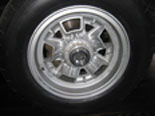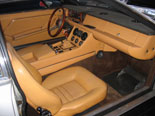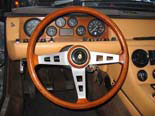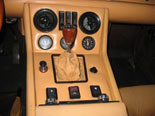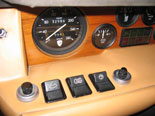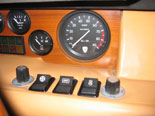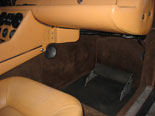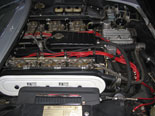 Since 2008, I met Paolo Stanzani several times and he reported Jarama was a car design upon his own esthetical taste, a "classical beauty". He recognized it was a mistake after Miura. Jarama wasn't in Lamborghini customers' wake. That's the reason why the Countach was so provocative later.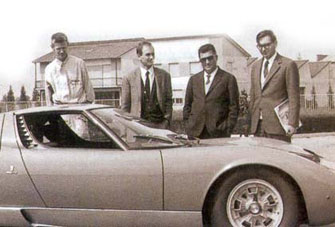 The body was pressed at Bertone 's Grugliasco factory and the final assembly was done by Carrozzeria Marazzi. As most of you already know Marazzi's story, I'm just informing new fellows that Mario Marazzi was working for Superleggera Touring (producing body since the beginning of Lamborghini production) until it bankrupted. Marazzi with a bench of Touring employees offered Lamborghini to supply the Islero body at first, then followed by Jarama.

Based on the more up to date Espada stress-bearing chassis but with 270 mm shorter wheelbase, it used also the same 1.490 mm front & rear tracks as Espada. The building process was slow, while all the mechanical parts and interior were prepared at Lamborghini factory :
1° Building of the sub frame//chassis.
2° Sub frame installed on the assembly Jig.
2° The floor pan and all components welded to the formed steel sub-frame.
3° Body shell steel panels welded on the frame.
4° The paintjob brought a beginning "touch of life" to all these steel panels.
5° Usual final assembly process started at Sant' Agata Bolognese.
Jarama was shorter & larger than its predecessor Islero. Unfortunately, Jarama was also the heaviest after Espada in Lamborghini production, total dry weight was a claimed 1.450 kg or 3.178 lb but a real 1.650 kg or 3.638 lb, distributed 53%*47 % front to rear. That fact is particularly due to body panelled in steel rather in aluminium. This choice was leaded in the '70s by lower market price of steel compared to aluminium.
Lamborghini original engine designed by Giotto Bizzarrini - 3.929 cm³ V12 (60°) powered Jarama with the last engine Islero S update. Small modifications leaded to call it "L 405" engine, with a compression ratio of 10.7:1 (according to the factory owners manual), crankshaft modifications, different ignition distributors, different water cooling loop including new radiator, more powerful alternator, with its final figures : 350 hp/din at 7.500 rpm, torque value was 40 mkg at 5.500 rpm and redline was 7.900 rpm. No engine oil cooler was fitted, transmission was Lamborghini's own 5 speed manual, using Porsche synchromesh on all gears, no limited split was available. Full independent suspension was taken from Espada with its unequal length A-arms, coil springs over Koni tube shocks, front and rear anti-roll bars, brakes were supplied by Girling callipers on ventilated discs – 300mm on front & 280mm on rear - with 2 vacuum servo units working independently (front & rear), Knockoffs Campagnolo 15" wheels were fitted as whole Lamborghini production Islero, Espada and Miura.
Lock to lock 4.5 turns steering wheel didn't show at first with power assistance, what a mistake.
Production started by September 1970 in order to supply at the same time US market with the new "clean" engine. I've to precise Lamborghini SpA is claiming now, it started earlier in May. The US model got automatically squared indicators in front and rear fenders.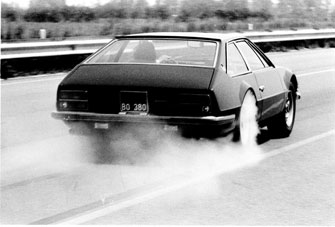 Jarama 400 GT reached only 177 units sold. Due to all criticisms (for instance : heavy design, dash switches mediocre location & poor quality assembly), Ferrucio Lamborghini was always willing to offer the more achieved sport car and not a perfective sport car. He immediately decided to upgrade this model in 1971 and launched the 400 GTS at the 1972 Geneva show, it was the only new model presented that year and was built to order.
Many improvements were done as :
1° New interior including front and rear seats (more leg room), new dashboard with relocation of switches – more practical this time (some dash panels were either black mat or silver aluminium, just a few were with wood panels) and finally relocation of radio player.
2° Heat & noise insulation improvements.
3° New wipers mechanism.
4° New bumpers.
5° In order to prevent overheating of engine, an additional wide air scoop took place on top bonnet and the front fender side air vents were standard, inside engine bay wheel arches received also specific air escape.
6° 5 bolts-on Magnesium Campagnolo 15" wheels identical to Espada SII & SIII.
7° Engine power raised up to 365 hp/din still at 7.500 rpm and torque reached 41,5 mkg still at 5.500 rpm. With an increase of 15 bhp compared to Espada with less weight, Jarama was quicker by 15 km/h or 9,4 miles/h over the Espada. But looking at the factory technical description sheet, there is no increase on engine compression and I was not the only one having some troubles understanding how these 15 hp/din additional horses can be provided ! Since, I've discovered Weber tune up is slightly different, but it could be also Italian figures…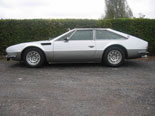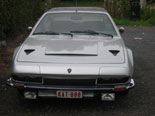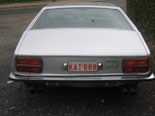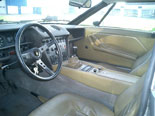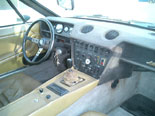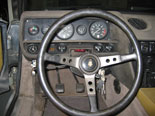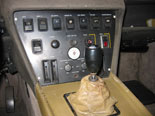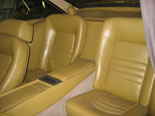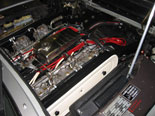 Jarama' s options included a ZF power assisted steering (only on the GTS, most of them were delivered with it), a Chrysler 3 speed Torque Flite automatic transmission and sunroof twin panels, an oil cooler fitted underneath the radiator (only on the GTS, it was very exposed to stones chips) and RHD model.
At present, here are the VIN discovered with the following options :
* 4 Automatic transmission : #10568 #10574 #10576 #10650
* 20 Sunroof : #10310 #10312 #10314 #10316 #10318 #10320 #10322 #10324 #10326 #10328 #10330 #10332 #10334 #10336 #10338 #10340 #10342 #10344 #10346 #10348
* 23 RHD : #10120 #10122 #10124 #10216 #10220 #10384 #10386 #10388 #10390 #10392 #10502 #10504 #10506 #10508 #10510 #10602 #10604 #10606 #10608 #10610 #10620 #10626 #10628

In 1973 due to economy crisis and misfortune with his tractor factory, Ferrucio Lamborghini had to sell 51 % of his car company to George-Henri Rossetti, wealthy Swiss businessman owning an Islero & an Espada. And by 1974, Ferruccio sold the remaining 49% to René Leimer another Swiss businessman, Rossetti's friend.
Jarama 400 GTS career stopped officially in 1976, but some of them were built until 1978, with a total of 150 units produced. The reason of the delay was a lack of cash flow. Subcontractors were waiting for months before being paid by factory. Therefore, whole production line was very slow waiting for parts in order to continue the assembly process.
In 2004 looking at a "special" Jarama GTS fitted with 45 DCOE Weber in Netherlands, I've collected indirectly the email confirmation from Valentino Balboni that 5x Jarama were "custom built" after production ended, without specifications on special engine. Actually, the only one recorded with the 45 DCOE Weber is VIN #10684, that you will discover in another chapter.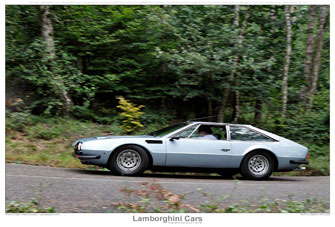 Due to new car safety regulations in Europe and USA, each car components has to be approved and certified, Jarama and Espada would never match these new specifications without Lamborghini investing huge amount of money. This was the end of a front engine GT era that started fifteen years earlier at Turin show in 1963 with the 350 GTV.
Amazingly in 1971, a Jarama 400 GT was featured in a movie called "La notte che Evelyn uscì dalla tomba".

In 1972, Bob Wallace built a terrific Racing version in his spare time : #10350. His motivation was to demonstrate what should be a V12 front engine lightweight car. Most of the time, he used it as a demo car for journalists. That awesome Jarama had a trouble life until an English guy discovered it in Saudi Arabia in miserable condition, it was belonging to an Arab Prince. Since its full restoration at Portman in '90, Jarama Special is belonging to a German guy. I will speak about it in another chapter.

One Jarama seems to be used by Ferrucio himself : #10418, without any factory or family confirmation. Nevertheless, I'm assuming it might been a factory car used by him… as Ferruccio's testament only mentioned his Miura and his Countach, both cars having titled on Ferrucio's name none others models in his whole range. Many guys are also believing it is the one standing at "Tonino 's Museo", it's not either true because it is VIN #10404. About the 2nd Jarama sitting in Dosso Museo that was customized for an unknown reason, it is #10364.
+39 0532 359811
Jarama has never been popular, journalists always considered it as a non outstanding car, failing to its target. You won't read too much press articles about it as for Miura and Countach. I've listed the ones I'm collecting in another chapter.
Here are Ferrucio Lamborghini 's own words, in an interview accorded to "Thoroughbred & Classic Car" magazine – UK in January 1991 :
"I preferred the Jarama to all the others, because it is the perfect compromise between the Miura and the Espada. The Miura is a sport car for the young at heart who wants to go like hell and love to be seen. Myself, I considered the Miura too extrovert after a while. In turn, the Espada was my Rolls Royce : still quite fast, but also large and comfortable. The Jarama is the perfect car if you just want to have one car."
What else can be added ?
Nowadays the actual market price range may vary in between 30.000 € up to 70.000 € depending its overall condition. We all wish Jarama will follow Islero steps that reached nowadays the 100.000 € for a very nice car.
Even if it was considered as a "Forgotten" Lambo until now, I hope Jarama will continue to seduce more collectors and more Lambo enthusiasts as it really deserves with all its GT great qualities and its limited production figures (177 GT & 150 GTS). We are celebrating its 40th Anniversary this year 2010.
Actually, one question still remains : In the near future, will Automobili Lamborghini SpA launch a new V12 front engine GT 2 doors car ?
It seems it will be powered by V8 Audi or V10 Gallardo as rumours circulate in Automobile Press.
I hope not a V12. Leaving Jarama as the last truly Lamborghini V12 front engine GT for ever…as it is since 1977 for me !